THE 2014-2018 SEDNA EPIC EXPEDITION
Coinciding with the 100th anniversary of women's right to vote in Canada, the Sedna Epic Expedition's sea women will mount their third polar dive and snorkel expedition to the High Arctic (since 2014), scouting, documenting and recording disappearing sea ice.
The Sedna Epic is comprised of a team of women ocean explorers, scientists, artists, educators, adventurers, and medical and scuba diving professionals from Canada, the USA and Mexico. Sedna's sea women aim to create citizen scientists in Nunavut, empowering youth, girls and young women to become the next generation of Inuit leaders to tackle climate change, ocean change and societal change in the Arctic. During August 4-18, 2018, in partnership with Adventure Canada and Ocean Quest Adventures, Sedna's sea women will explore Nunavut and western Greenland (see press release for additional details).
The Sedna Epic's signature ocean knowledge mobilization program—called "bringing the ocean to eye level"—is the cornerstone of every arctic expedition. In consultation with Inuit advisors, Sedna's sea women deliver their hands-on, experiential ocean knowledge sharing program in Inuit communities, via mobile touch aquariums temporarily housing sea critters and by running underwater robot-building camps for youth. Taking the concept of "bringing the ocean to eye level" to its ultimate conclusion, Sedna's sea women lead Inuit girls and Elders on snorkel safaris to explore the marine biodiversity in their own backyards, so to speak…
Katujjiqatigii is Inuktitut for working together, shouldering the burden together, side by side. And, this spirit of North-South reconciliation and cooperation pretty much summarizes the Sedna Epic Expedition's mission and vision. Johnny Issaluk, one of Sedna's Inuit advisers from Nunavut, named Sedna's expedition Katujjiqatigiit, because of its North-South relationship building and its cross-cultural educational outreach.
Brava! Sedna's founder & leader @SusanREaton_Geo is interviewed on the the #NatureNeedsHalfPodcast about what climate change looks like and what we can do about it #SednaEpic #SeaWomen #ClimateChange #OceanChange #Arctic #ArcticOcean @NatureNeedsHalf @SednaEpic @PlanArctic @PADI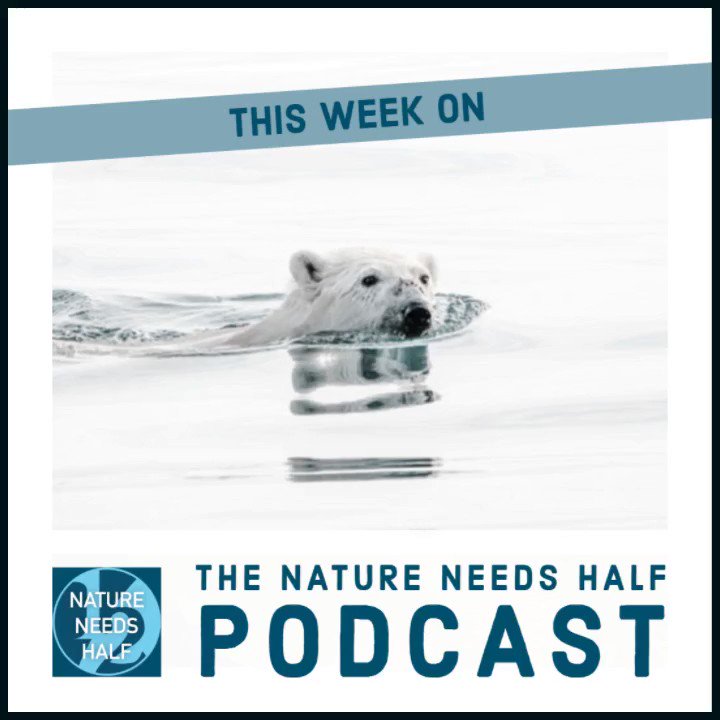 Nature Needs Half on Twitter
"In the #NatureNeedsHalfPodcast season 1 finale, we're tackling #climatechange. Hear from Louise Comeau & @SusanREaton_Geo about what it loo...
twitter.com
Load More...
Visit us on Twitter
Don't miss the season finale of the Nature Needs Half Podcast!

It's big and it's scary, but despite it all, there is hope. In the final episode of of its first season, the #NatureNeedsHalfPodcast tackles climate change, interviewing two knowledgeable women, Louise Comeau and Susan R. Eaton, founder and leader of the Sedna Epic Expedition, about what climate change looks like, what we can do about it, and how to remain hopeful in the face of it all.

Listen here 👉 bit.ly/2URFYJ6 or find the latest episode on any of your favourite podcast streaming apps!

Nature Needs Half is an international movement to give nature the space it needs to thrive and benefit all life on earth. The goal is to protect 50% of the planet, on both land and at sea, to save biodiversity and earth's life support systems. But It's not just about protecting half. It's about reshaping our relationship with nature, so we take care of its needs so it can keep taking care of ours. ... See MoreSee Less
Play
Testing the possibility of life on other planets, scientists from the University of Washington are studying the most extreme environments to learn how life might exist on other planets. The team has been studying the microbes in the Arctic found in "cryopegs," trapped layers of sediment with water so salty that it remains liquid at below-freezing temperatures, which may be similar to environments on Mars or other planetary bodies farther from the sun.
EcoMagazine ... See MoreSee Less
Load More...
Visit us on Facebook
Channeling Shackleton
Who would be crazy enough to answer such a cryptic appeal, inspired by Sir Ernest Shackleton's famous 1914 advert—in a London newspaper—recruiting men for a perilous Antarctic expedition? Channeling the same spirit of polar exploration one hundred years later, Susan R. Eaton, founder and leader of the 2014-2018 Sedna Epic Expedition, advertised for all-female crew in mid-2013. Ten female ocean explorers, aged 26 to 56, from Canada, the United States, Mexico and New Zealand answered this intriguing call to attempt a world record—a snorkel relay of the Northwest Passage—and to go 'where no man has gone before.' In parallel, Milos Simovic, the owner and captain of the MV Cape Race, a 116-foot side trawler converted to carry passengers, placed his own Shackleton-inspired advert for crew. In July 2014, Team Sedna will mount its proof-of-concept expedition to Labrador, Baffin Island and Greenland, aboard this Canadian-built vessel that's used to plying arctic waters.