THE 2014-2018 SEDNA EPIC EXPEDITION
Coinciding with the 100th anniversary of women's right to vote in Canada, the Sedna Epic Expedition's sea women will mount their third polar dive and snorkel expedition to the High Arctic (since 2014), scouting, documenting and recording disappearing sea ice.
The Sedna Epic is comprised of a team of women ocean explorers, scientists, artists, educators, adventurers, and medical and scuba diving professionals from Canada, the USA and Mexico. Sedna's sea women aim to create citizen scientists in Nunavut, empowering youth, girls and young women to become the next generation of Inuit leaders to tackle climate change, ocean change and societal change in the Arctic. During August 4-18, 2018, in partnership with Adventure Canada and Ocean Quest Adventures, Sedna's sea women will explore Nunavut and western Greenland (see press release for additional details).
The Sedna Epic's signature ocean knowledge mobilization program—called "bringing the ocean to eye level"—is the cornerstone of every arctic expedition. In consultation with Inuit advisors, Sedna's sea women deliver their hands-on, experiential ocean knowledge sharing program in Inuit communities, via mobile touch aquariums temporarily housing sea critters and by running underwater robot-building camps for youth. Taking the concept of "bringing the ocean to eye level" to its ultimate conclusion, Sedna's sea women lead Inuit girls and Elders on snorkel safaris to explore the marine biodiversity in their own backyards, so to speak…
Katujjiqatigii is Inuktitut for working together, shouldering the burden together, side by side. And, this spirit of North-South reconciliation and cooperation pretty much summarizes the Sedna Epic Expedition's mission and vision. Johnny Issaluk, one of Sedna's Inuit advisers from Nunavut, named Sedna's expedition Katujjiqatigiit, because of its North-South relationship building and its cross-cultural educational outreach.
Congratulations to all of the #ECAD2019 Awardees! Sending warmest wishes to the @SednaEpic Expedition's esteemed advisor, explorer & author Milbry Polk @milbry1 who received the Sweeney Medal for her outstanding service @ExplorersClub #WomenoftheArctic #WomenWhoExplore #SeaWomen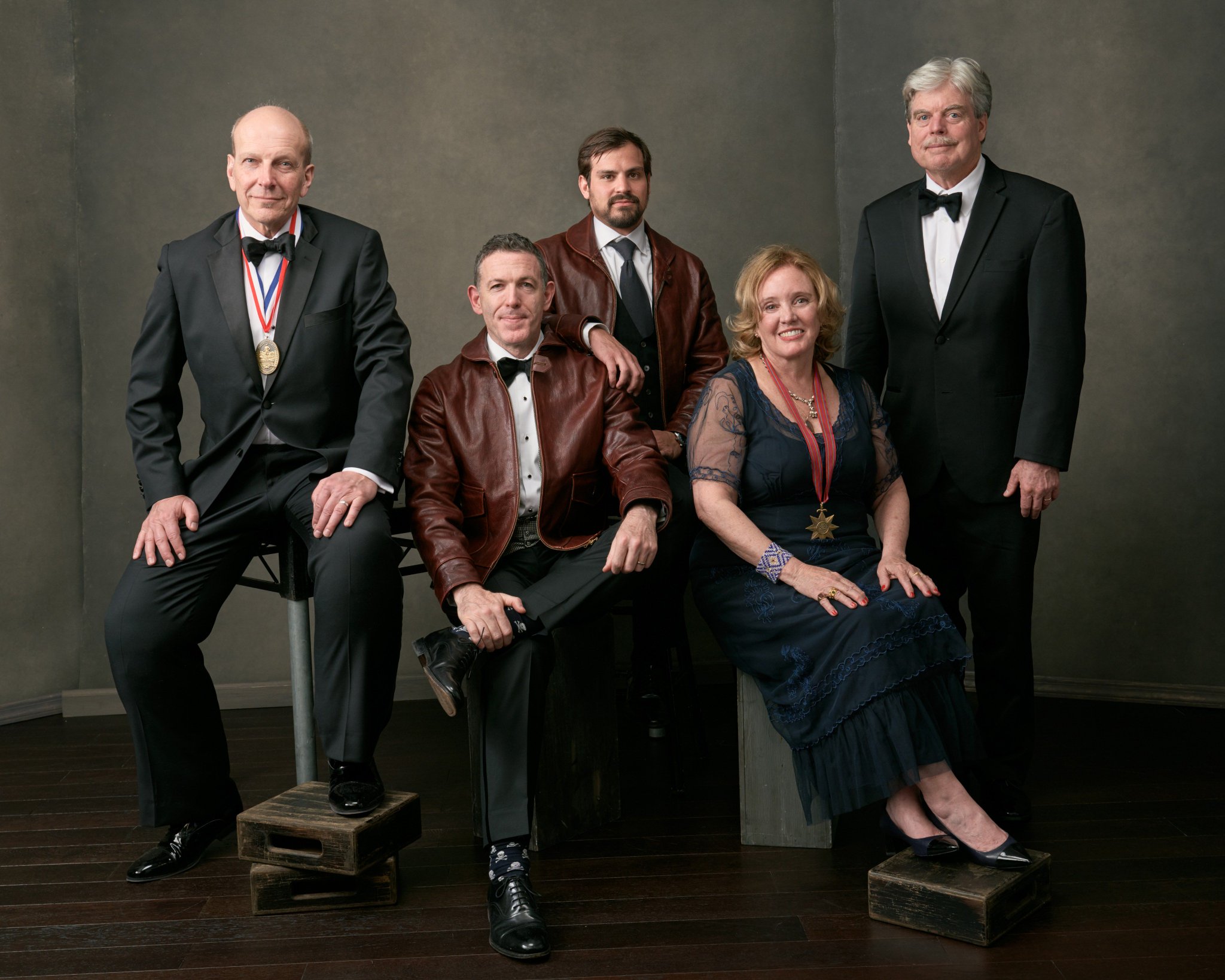 ExplorersClub on Twitter
"#ECAD2019 Awardees, L-R: @kenlacovara (Explorers Medal, Fellow) Michael Barth (Citation of Merit, Member) Ian Mangiardi (New Explorer Award, M...
twitter.com
"For a very long time, we've been predominantly looking at the world through the experience and vision of male photographers," says #NatGeo photographer Daniella Zalcman. "That's changing more and more rapidly now—and it's about time." @dzalcman @NatGeo https://t.co/0urRVrAnad
Load More...
Visit us on Twitter
The Arctic is warming nearly twice as quickly as the rest of the world and has the potential to affect many aspects of life for the people that live there. The semi-permanent trails used by Indigenous communities on sea-ice, rivers and frozen ground are vulnerable to warming conditions which can cause sea-ice melt and flooding.

These trails are critically important for travel between settlements, to cultural sites and for practicing traditional hunting, fishing and gathering activities. Until now, understanding whether climate change has affected the ability of Inuit to use these trails has been elusive, making it difficult for communities and regional and local governments to decide how to plan for climate impacts.

A study led by Professor James Ford, from the Priestley International Centre for Climate at the University of Leeds, used interviews with nine Inuit communities in the eastern Canadian Arctic to assess trail viability and compared this to 30 years' worth of weather records to determine changes in travel conditions.

They found that despite significant changes in climate-related conditions between 1985-2016, including warming temperatures, overall trail access was affected much less than they expected.

The study, published in Nature Climate Change, suggests trail conditions have only changed by roughly one or two days in the last 30 years and that the combined number of suitable travel days per year for the three types of travel examined—over snow on land, over sea ice and on open water—has actually increased. ... See MoreSee Less
There are benefits to being a photographer who happens to be a woman: you're welcomed into secret worlds, invited into homes, and trusted with the most delicate subjects.

Then there are the downsides: fighting to be taken seriously by a male-dominated industry, entering dangerous and unpredictable situations, and tackling stereotypes about where women should go and the topics they should cover.

National Geographic asked its women photographers from across the world for memories and reflections on how gender is intertwined with their work, the opportunities for young women coming after them, and the future of their field. The photographers showed us their favorite photographs of women—a young falconer in Mongolia (above), a Saudi motorcyclist, a Japanese geisha taking a smoking break—and told us the behind-the-scenes stories. They also told us they were optimistic that the status quo is changing, thanks to those who fought for decades to be taken seriously.

"For a very long time, we've been predominantly looking at the world through the experience and vision of male photographers," says photographer Daniella Zalcman. "That's changing more and more rapidly now—and it's about time." Here are their words and photographs. ... See MoreSee Less
Beautiful picture! ❤️ Great article too.
Load More...
Visit us on Facebook
Channeling Shackleton
Who would be crazy enough to answer such a cryptic appeal, inspired by Sir Ernest Shackleton's famous 1914 advert—in a London newspaper—recruiting men for a perilous Antarctic expedition? Channeling the same spirit of polar exploration one hundred years later, Susan R. Eaton, founder and leader of the 2014-2018 Sedna Epic Expedition, advertised for all-female crew in mid-2013. Ten female ocean explorers, aged 26 to 56, from Canada, the United States, Mexico and New Zealand answered this intriguing call to attempt a world record—a snorkel relay of the Northwest Passage—and to go 'where no man has gone before.' In parallel, Milos Simovic, the owner and captain of the MV Cape Race, a 116-foot side trawler converted to carry passengers, placed his own Shackleton-inspired advert for crew. In July 2014, Team Sedna will mount its proof-of-concept expedition to Labrador, Baffin Island and Greenland, aboard this Canadian-built vessel that's used to plying arctic waters.