THE 2014-2018 SEDNA EPIC EXPEDITION
Coinciding with the 100th anniversary of women's right to vote in Canada, the Sedna Epic Expedition's sea women will mount their third polar dive and snorkel expedition to the High Arctic (since 2014), scouting, documenting and recording disappearing sea ice.
The Sedna Epic is comprised of a team of women ocean explorers, scientists, artists, educators, adventurers, and medical and scuba diving professionals from Canada, the USA and Mexico. Sedna's sea women aim to create citizen scientists in Nunavut, empowering youth, girls and young women to become the next generation of Inuit leaders to tackle climate change, ocean change and societal change in the Arctic. During August 4-18, 2018, in partnership with Adventure Canada and Ocean Quest Adventures, Sedna's sea women will explore Nunavut and western Greenland (see press release for additional details).
The Sedna Epic's signature ocean knowledge mobilization program—called "bringing the ocean to eye level"—is the cornerstone of every arctic expedition. In consultation with Inuit advisors, Sedna's sea women deliver their hands-on, experiential ocean knowledge sharing program in Inuit communities, via mobile touch aquariums temporarily housing sea critters and by running underwater robot-building camps for youth. Taking the concept of "bringing the ocean to eye level" to its ultimate conclusion, Sedna's sea women lead Inuit girls and Elders on snorkel safaris to explore the marine biodiversity in their own backyards, so to speak…
Katujjiqatigii is Inuktitut for working together, shouldering the burden together, side by side. And, this spirit of North-South reconciliation and cooperation pretty much summarizes the Sedna Epic Expedition's mission and vision. Johnny Issaluk, one of Sedna's Inuit advisers from Nunavut, named Sedna's expedition Katujjiqatigiit, because of its North-South relationship building and its cross-cultural educational outreach.
Brava! The #SednaEpic Expedition's founder & leader @SusanREaton_Geo just became a Fellow International @ExplorersClub: Our team of #seawomen includes several distinguished members and fellows of the #ExplorersClub #NYC #WomenoftheArctic #PADIwomen #WomenInSTEM #WomenWhoExplore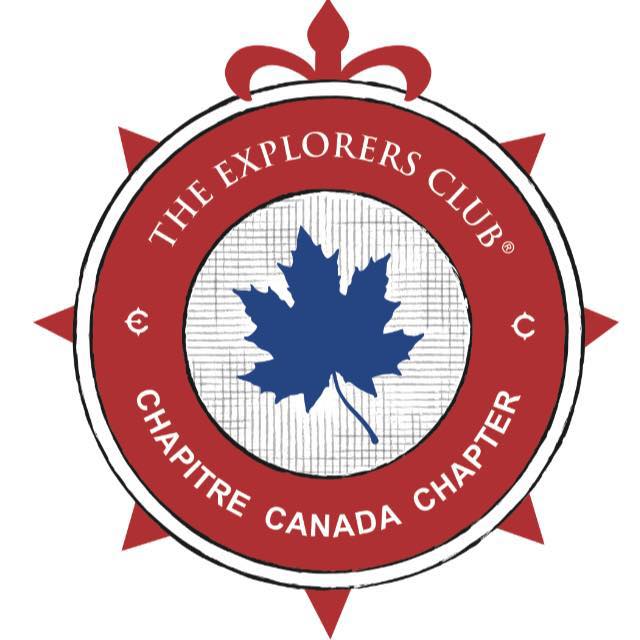 Susan R. Eaton on Twitter
"Delighted to announce that my status @ExplorersClub has progressed from Member to Fellow International: Founded in New York in 1904, the #Explo...
twitter.com
Load More...
Visit us on Twitter
Please join The 2014-2018 Sedna Epic Expedition's sea women in choosing the cover of the upcoming issue of Canadian Geographic.

All of the covers are lovely... But, we encourage you to vote for the cover on the far right-hand side, which features a beautiful photo of Sedna's esteemed advisor Aaju Peter. Aaju is an Inuk who lives in Iqaluit, Nunavut. She's a lawyer, Inuit cultural advisor, an officer of the Order of Canada, and a fashion designer specializing in Inuit sealskin clothing.

Vote now and enter the draw for a free magazine subscription! ... See MoreSee Less
#2 or #4...all are fantastic:)
Last week, an important uncertainty in climate modelling was resolved – and, like most news about climate change these days, it's not a happy story. A paper published in the journal Science shows that the Earth's oceans are warming at a rate that's about 40 percent faster than indicated in the 2013 U.N. Intergovernmental Panel on Climate Change report.

Because the world's oceans work like a giant flywheel, capturing heat energy and then spinning it out over time, warmer oceans have huge implications for everything from the rate of sea-level rise to hurricane intensity for generations to come.

During the last century, as the world heated up from pumping fossil fuels into the atmosphere, about 90 percent of the extra heat going into the climate system has been absorbed by the oceans. "If the ocean wasn't absorbing as much heat, the surface of the land would heat up much faster than it is right now," Malin L. Pinsky, an associate professor in the department of ecology, evolution and natural resources at Rutgers University, told The New York Times. "In fact, the ocean is saving us from massive warming right now."

The ocean's ability to absorb heat was no mystery to scientists. But what has been a mystery is that the ocean seemed to be warming more slowly than it should have been, given the climate models. This is important, because if a climate model can't accurately capture the past, then it won't be accurate predicting the future.

But actually measuring the heat content of the world's oceans is not a small task. What matters is not just the surface temperature, which is relatively easy to calibrate, but also measuring the temperature as deep as 2,000 meters. ... See MoreSee Less
Environmental issues are very cloudy. This article showed up right after yours. No wonder there is confusion. These articles seem to be saying the exact opposite things. 

https://climatechangedispatch.com/debunked-a-year-of-climate-change-scare-stories/amp/
Load More...
Visit us on Facebook
Channeling Shackleton
Who would be crazy enough to answer such a cryptic appeal, inspired by Sir Ernest Shackleton's famous 1914 advert—in a London newspaper—recruiting men for a perilous Antarctic expedition? Channeling the same spirit of polar exploration one hundred years later, Susan R. Eaton, founder and leader of the 2014-2018 Sedna Epic Expedition, advertised for all-female crew in mid-2013. Ten female ocean explorers, aged 26 to 56, from Canada, the United States, Mexico and New Zealand answered this intriguing call to attempt a world record—a snorkel relay of the Northwest Passage—and to go 'where no man has gone before.' In parallel, Milos Simovic, the owner and captain of the MV Cape Race, a 116-foot side trawler converted to carry passengers, placed his own Shackleton-inspired advert for crew. In July 2014, Team Sedna will mount its proof-of-concept expedition to Labrador, Baffin Island and Greenland, aboard this Canadian-built vessel that's used to plying arctic waters.